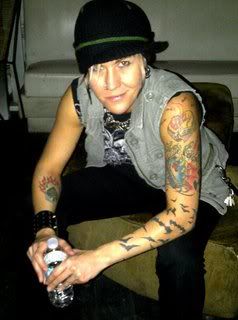 Jamie aka Spikey Van Dykey is known all over Florida as 1 of the most creative and innovative drag king performers around. He first hit the stage making his debut in Birmingham Alabama at The Quest Club in October of 2000. He is the former Mys-Her Gay Pride of Birmingham, Mr Phoenix of Birmingham, The King of Hearts 2005 in Tampa and the Winner of SHE King 2006 in Fort Lauderdale.

Shortly after being crowned he took a break
from the competition arena to pursue his role as show director and coordinator of Spikey and The After Midnites, and join the cast of Thee VaudeVillains,a burlesque revue.

Spikey has discovered a way to combine his love for art, music, self expression, and acting; through a character of his own creation. His love for the art of gender bending lead him to engineer a new binding technique in 2003, that was soon to be used by kings all over the US and Canada. A tribal design made to conceal the chest and other secrets to further the illusion.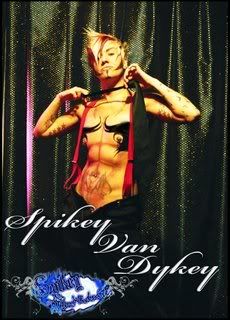 Spikey continues to perform solo and with his cast throughout the South East, at Pride events, and Charity events such as Gay Days , Pensacola Pride , Savannah Pride, Aqua Girl Miami , Mac Viva Glam, Diva Invasion Orlando UCF, Nikki Beach White Party and has been featured in the documentary "Me as He." He is driven by his fans and his passion: Performance Art.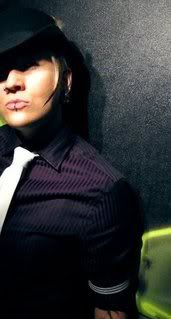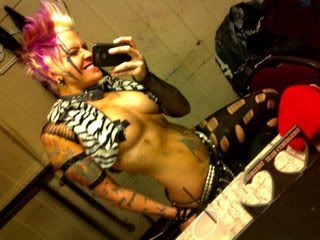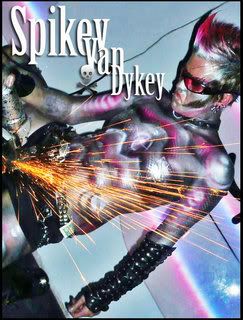 With all this being said, Spikey is not only a good friend of mine but a true inspiration to me. Drag It Out looks forward to having Spikey come in and teach some classes for our new draguates. We will be sharing the stage with him at Aqua Girl this week in Miami.

To get more info on Spikey Van Dykey you can find him on facebook.