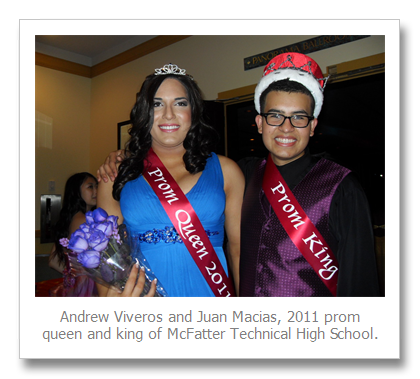 This past Friday night, on the eve of May 27, 2011 history was made. As many of us went about our usual weekend activities, Andii Coco Labelle (aka Andrew Viveros) was taking a stand and changing the course of LGBTQ history. What was she doing, you might ask? She was being crowned Prom Queen at Mcfatter Technical Highschool in Davie, Florida. And why is this so important? Well, Miss Andii Labelle is the first transgendered female to be crowned prom queen in Florida, the first to be crowned in a public school and only the second transgendered female to be crowned prom queen in the entire country. Ever.
Amidst weeks of campaigning and what seemed like stark opposition(some fellow competitors even started a petition to have her removed from the ballot) Andrew Andi Coco Labelle Viveros emerged victorious. Wearing a striking royal blue gown with her hair cascading down past her shoulders, she pressed her perfectly manicured nails against her mouth in surprise when her name was called. It was a picture perfect Miss America moment. A second bolt of surprise arose when Juan Macias, a 17 year old gay senior was nominated prom king. The event set off a media and social networking storm and speaks to the air of change spreading out across our country.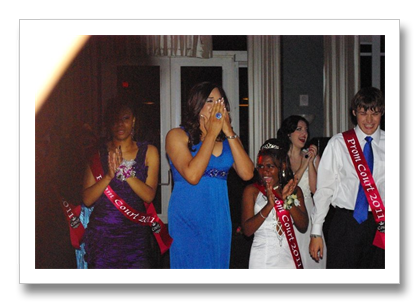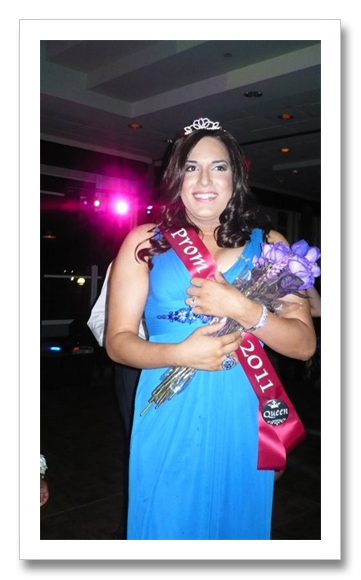 Words cannot even say how proud we all our of our own Queen Draguate Coco La Belle for making waves and paving a path for future transgender youth.
Just when you think things are never going to change… Miss Coco is here to tell you…it does get better.