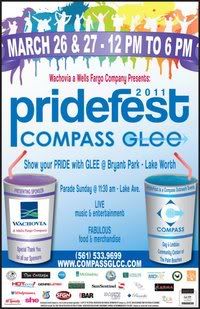 Pride season is upon us as we sail into the Pridefest of the Palm Beaches March 26th and March 27th. We will be onstage performing both days with brand new numbers. When Drag It Out was asked to perform this year for Pridefest, we couldn't say NO. We felt so much love from the Lake Worth area that we wanted to come back for more. So look out West Palm we are COMING!!!!
Stage Times and Days:
Saturday March 26th at 3:10pm!!!!
Sunday March 27th at 3:45pm!!!!
Trust me, you don't wanna miss this performance…. See you all at Pridefest
Don't forget to come by the booth to get "fingered" and show the world that we are 1 equal family, we have no labels!